What is TPM in Maintenance (Total Productive Maintenance)
What is TPM?
TPM (Total Productive Maintenance) is a process for improving your production as well as other aspects of your business. It is often used in the same sentence as OEE, your Overall Equipment Effectiveness. It is a part of having a lean manufacturing environment, and can improve all aspects of your business.
Starting out with TPM, you need to be in the right mindset. TPM is a method that utilizes your workers to their maximum capacity. This method empowers your workers to maintain their own equipment, and keep it running as smooth as it can.
The goal with TPM is to have perfect production: no work accidents, no breakdowns, no stops, and no defects.
When you are using TPM, you are most concerned with being proactive in your business, and maximizing your OEE. Doing this requires you to look at what you can do right now that will help you later, as well as track your OEE in order to maximize your yield.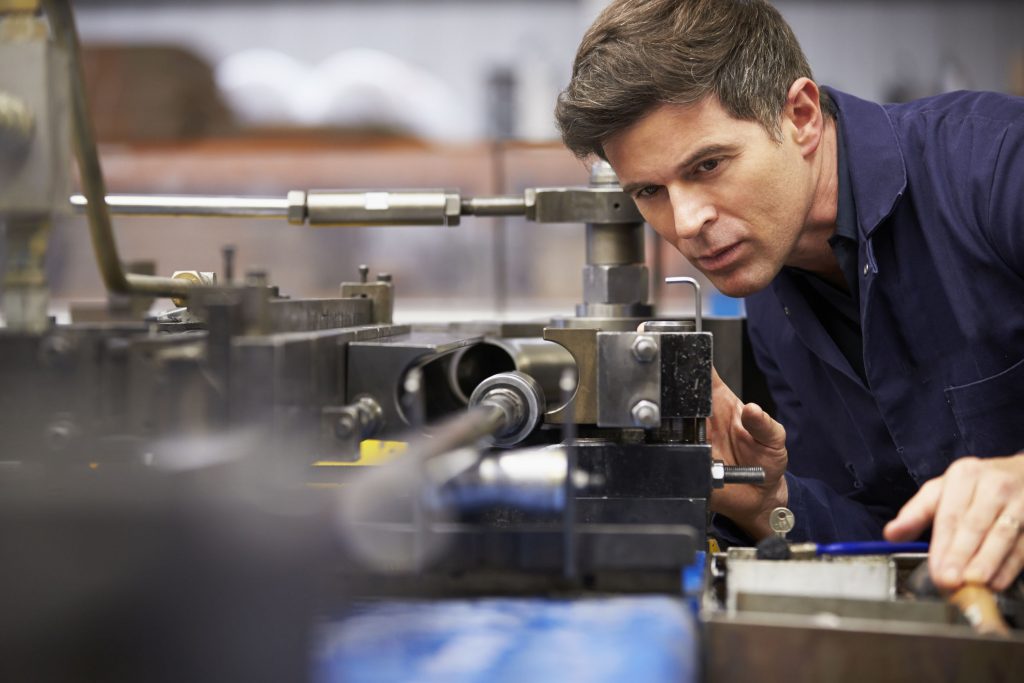 TPM has a standard model that uses something called the 5S Foundation, and has 8 "pillars," or techniques for improving your TPM.
Let's start with the 5S Foundation. As implied, it has 5 elements:
Sort – get rid of anything not needed
Set in order – organize
Shine – clean
Standardize – create standards for the above
Sustain – stick with the standards created above
The goal of the 5S Foundation is to bring organization and cleanliness to the work environment.
After you have the 5S Foundation in place, the next thing to do is to establish the 8 pillars, which are focused on being proactive in the work environment:
Autonomous Maintenance

Focus on routine maintenance. When you do maintenance regularly, your operators are going to be more knowledgeable about the machines they're working on. In turn, you will be able to find issues before they turn into a bigger one.

Planned Maintenance

Try and predict when you will need maintenance done. You can use a software to do this, like an MES software or a computer learning software like IMCO CL, or you can do it by basing yourself on the equipment manufacturer's guidelines. In doing so, you reduce unplanned downtime and allow yourself to work your maintenance around the production schedule.

Quality Maintenance

Implement detection methods to find errors in your production. You should also think about implementing root cause analysis to determine the root cause for the issue, and resolve it so you have less quality issues in the future. Implementing this pillar will drastically reduce the amount of defects in your production line.

Focused Improvement

Get a team together to brainstorm ideas for improving equipment operation. This will allow you to fully utilize the variety of skills of your workers, as well as resolve issues in the process.

Early Equipment Management

Use the knowledge your team is building through TPM practices to figure out what new equipment would best suit your company. This will allow you to have less startup issues, as well as allow your employees to have a greater knowledge of the equipment they're working on since they will be a part of the installation.

Training and Education

Continue to train your workers (operators, managers, and maintenance personnel) on information that they do not know, but still applies to your TPM goals. This will allow your workers to learn more about their role in TPM and how to maximize their working potential. Don't be concerned with training workers and then them leaving afterwards, be more concerned with not training them and then them staying.

Safety, Health, and Environment

Keep your work environment safe and clean. This eliminates health and safety risks, as well as keeps your shop floor focused on being an accident-free environment. A system like IMCO EM (Energy Management) can help you stay in compliance with environmental regulations and even get tax credits by controlling and reducing your CO2 footprint.

TPM in Administration

Work your way from focusing on the operators on the shop floor, to the office workers higher up. In order for TPM to fully maximize your operations, you need to implement it into EVERY facet of your business. This will expand TPM beyond the shop floor and will allow for even more growth in your business.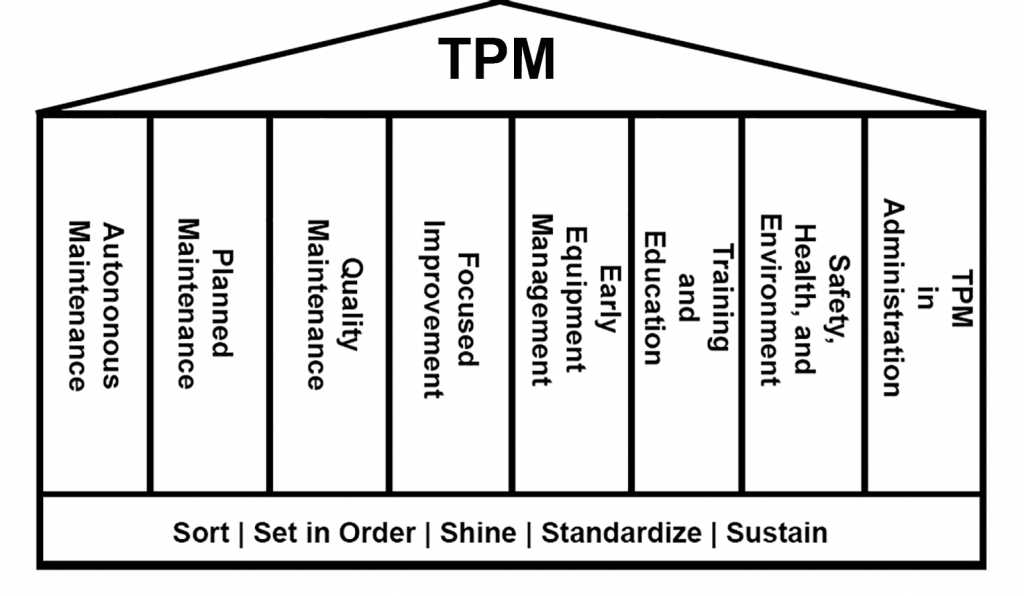 Who should be involved with TPM?
The more employees involved with TPM, the better your results will be. If everyone is working together to create perfect production, it can be achieved much easier.
You want your floor workers, managers, supervisors, everyone to be a part of your TPM practice. You will need to have a select group of people be the leaders of your TPM practice, and it is recommended that it be made up of production managers, maintenance managers, and engineering managers.
You want to start off working with a small group of people, and work your way up the corporate ladder. Start on the shop floor, and see where you go organically.
Conclusion
The wonderful thing about TPM is that you don't have to completely dive in to the foundation and pillars to get a benefit from it. Maybe you just read this article and thought "hey, maybe I should start having my workers do autonomous maintenance." Even if that is the only thing you implement, you will still see an improvement in your productivity. Of course, the more you implement, the better the results will be.
If you have any questions about TPM or other supply chain questions, feel free to contact us, IMCO Software, at (904)-855-8885 ext. 108, or send us an email at info@imcosoftware.com
Manufacturing Execution System KPIs Leading manufacturers strive for efficiency. That comes by bringing critical data, analysis, and control to the manufacturing process. Efforts in this...
Read More
Follow Us on Social Media!