How CIMAG MES Can Increase Profitability for Metal Manufacturers
Has your company ever wanted to invest in automation technology, but wasn't sure if it was the right decision? IMCO Software understands the importance of providing our followers and connections real-life experiences with our MES software. We recently had the chance to speak with Brandon Uhlik and Barbara Cuccaro with Advanced Graphite Machining USA, LLC. regarding their experience using CIMAG MES. Discover the history behind CIMAG while learning how our Traceability, Visibility, and Post-Implementation Support took Advanced Graphite Machining USA to the next level.
THE HISTORY BEHIND CIMAG MES
A few years ago IMCO Software partnered with a European based company, ALPHA-3i, to promote industry 4.0 automation for manufacturing in the United States. For over 30 years, ALPHA-3i and IMCO Software have been independently developing State of the Art Solutions for clients all around the world. Following this partnership, IMCO Software became the sole representative of CIMAG in the United States. Our goal is to transform manufacturing companies across the United States by maximizing efficiency and profitability with CIMAG MES.
ABOUT AGM-USA
Advanced Graphite Machining USA, located in Ohio, is best known for its commitment to providing effective solutions in carbon and graphite. AGM-USA has a solid foundation in creating and innovating with more than 130 years of experience. They produce infinite graphite material solutions for clients in over 65 countries. According to their website, "AGM-USA's broad-based solutions, developed for iron, steel and metals production, solar, nuclear, oil & gas, defense, aerospace and many others, position the company and its customers to continue to grow and evolve well into the future." AGM-USA has been using CIMAG MES for the past 3 years.
Their markets include: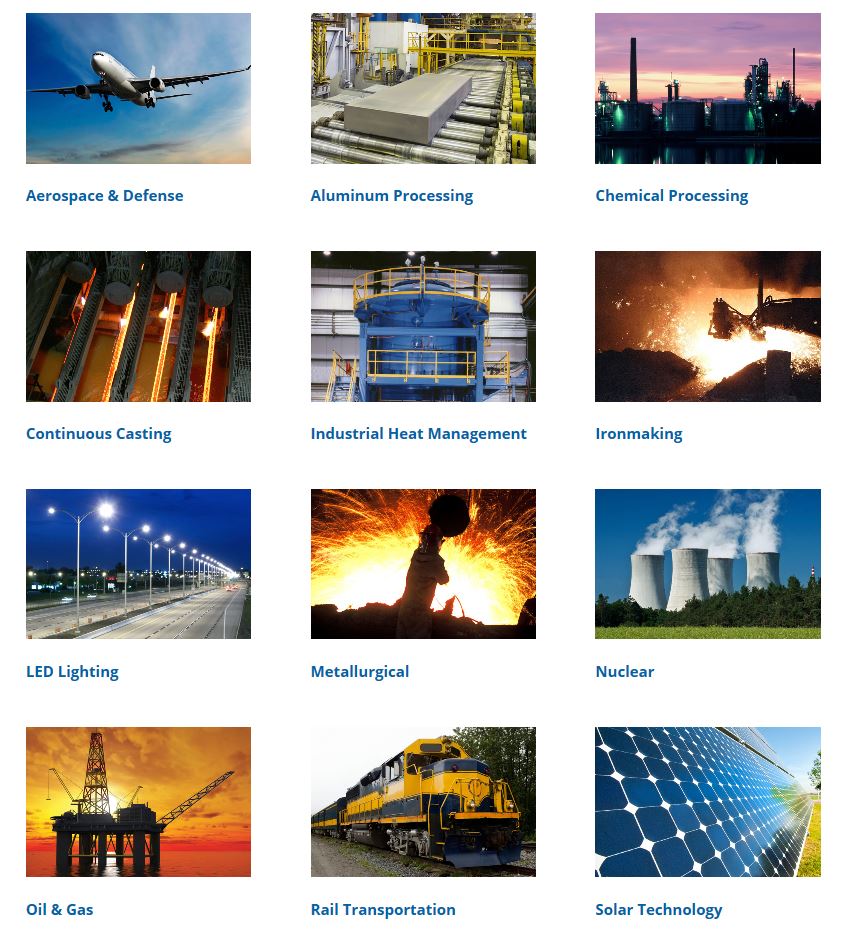 Let's take a look at how the impressive features of CIMAG MES continue to help AGM-USA remain a leader in their industry.
TRACEABILITY = VISIBILITY
Brandon Uhlik, Production Manager for Advanced Graphite Machining USA, shared his thoughts on our Traceability functionality. According to Uhlik and his team, Serialized Lot Traceability is the most helpful feature of CIMAG MES. Having the ability to trace raw materials through different work centers was a huge selling point for AGM-USA.
The need to reduce scrap and rework for manufacturing companies is financially vital. Uhlik was able to work with our developers to customize settings for CIMAG MES by developing a Scrap and Rework Solution that worked best for AGM-USA. This customized solution involves sending out emails to appropriate personnel when a machine is producing scrap. According to Uhlik, "This has resulted in a high visibility and resolution for us in regards to scrap." CIMAG MES provides a solution to Scrap by Enhancing Communication in real time. In AGM-USA's case, it was through real-time email alerts. Statistics from CIMAG MES show that enhancing communications like this plays a pivotal role in reducing the scrap factor and rework by more than 33% for companies.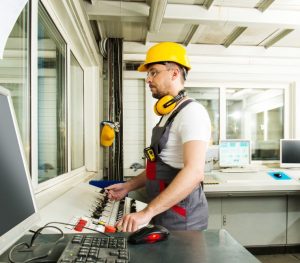 SUPPORT WHENEVER YOU NEED IT
Barbara Cuccaro, IT Manager for AGM-USA, states one of the main selling points for her in regards to CIMAG MES is that it has the best support by far. One of the prominent structures of CIMAG MES is the support team behind it. They are with you every step of the way. This support includes set up, installation and post-implementation. AGM-USA describes their post-implementation support as excellent. "Once we raise an issue, we hear back within 24 hours or sooner with issues being solved in that time frame!" They value how our team takes the time to explain what caused the issue and how to prevent it in the future. Support is a key function of why CIMAG MES is so successful for Manufacturers. Our support team listens to each concern and question because we know that clients cannot afford any downtime. Cuccaro says it best, "The CIMAG team is always there when we need them." Our software comes with a talented support team behind it. We believe this support process is why we stand out from other MES providers across the United States.
RETURN ON INVESTMENT
According to Advanced Graphite Machining USA, they would recommend CIMAG MES to any Manufacturer based on their effective experience. Brandon Uhlik and Barbara Cuccaro explained to IMCO Software that this MES does so much more in addition to what they listed above. Having CIMAG MES helps prevent overproduction, helps streamline workflow, and provides them live scrap tracking. Our MES software has also resolved issues for them in terms of Labor Reporting. Automation of these manual type of services has been a significant game-changer for AGM-USA. We are proud that all of our CIMAG MES components contribute to the positive ROI experience of Advanced Graphite Machining USA.
IMCO Software wants every client to have this experience. We continuously aim to provide our customers with optimal visibility, accuracy, and control in today's competitive manufacturing market. Customers such as AGM-USA have achieved remarkable success in reducing scrap and rework with our MES software. We continuously provide AGM-USA with customer care and support whenever they need us. With the help of CIMAG, it's easy to understand how AGM-USA sets the industry standard in graphite. We're honored that CIMAG MES helps contribute to their already impressive success.
For more information about Advanced Graphite USA, LLC. please visit their website at www.ges-agm.com
For more information about IMCO Software and please visit our contact page.
Achieving Real-Time Plant Communications & Scheduling with an MES Among the many benefits of a Manufacturing Execution System (MES) is the ability to provide an...
Read More
Follow Us on Social Media!